Stanford Password Policy Background
Stanford Password Policy Requirements
8-11 character passwords require the use of upper case, lower case, numeric, and special characters.
12-15 character passwords require the use of upper case, lower case, and numeric characters.
16-19 character passwords require upper and lower case characters
20+ characters require lower case characters.
In April 2014 Stanford University adopted a unique new length-based password policy after much research on password usage and creation. Users now have control over the password complexity requirements based on the length of password they choose. Longer passwords will require fewer character types and are typed much more easily on mobile phones. The policy increases security, is easier for mobile users, and lowers helpdesk calls for password related issues
Here is a great infographic that shows the Stanford password policy requirements: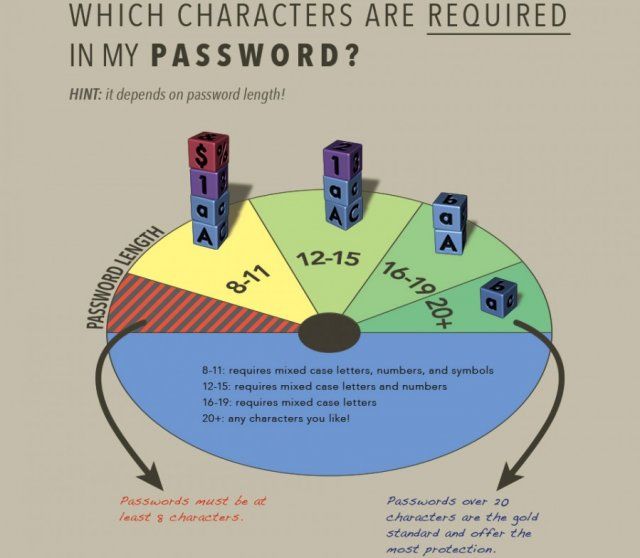 nFront Password Filter makes adoption of the Stanford password policy even easier by including a one-step checkbox to implement the policy requirements. Administrators can still use the nFront product to establish additional password policies within the Windows Active Directory with additional requirements. However, the Stanford settings provide an excellent baseline policy.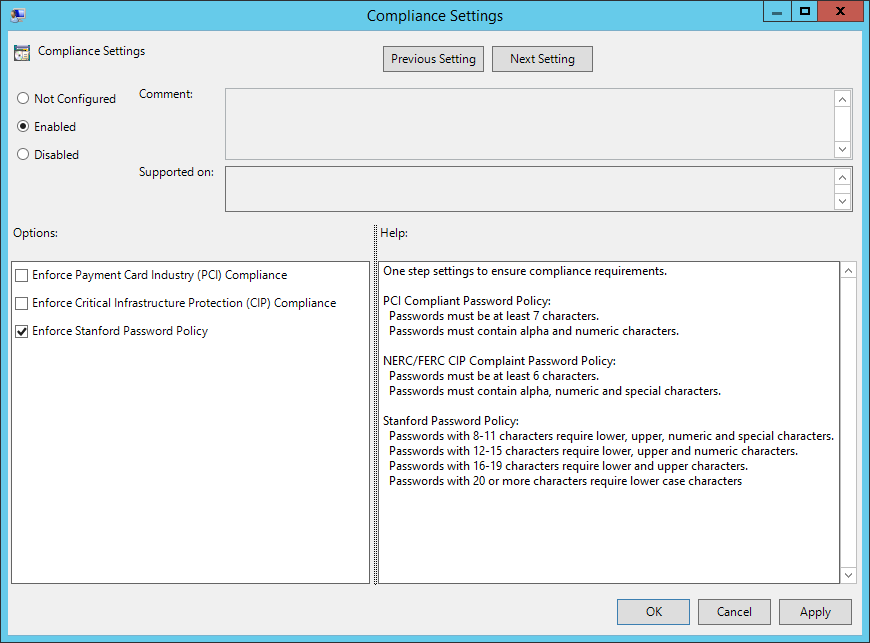 The nFront Password Filter client further enhances the user experience by showing the exact requirements on the password change screen in the Windows operating system.